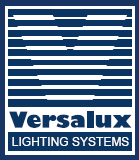 The St. James Angelican Church in Glen Iris, Victoria was completed in 1959, designed by Architects Bogle & Banfield. Most recently relighted in 1995, the area not covered at that time was the lighting over the pews due to cost, time management and access issues.
Above the pews were self ballasted Mercury Vapour lamps that are no longer available and is an obsolete technology. The new lighting solution needed to consider the vast height in this space both in lighting and installing, along with aesthetics. Design intent was to improve the level of lighting while accentuating the architecture of the building. An additional consideration was the large St James Mural that at various times had risen as an issue as to whether it could be practically lit.
The solution for the pew area was to use slim T5 pendants with DALI Dim and two MH Spots mounted on top of two of the fittings to highlight the Mural. Careful consideration was given to minimum wiring, existing conditions and ease of future maintenance.
The completed installation speaks for itself and is controlled by bell press mechs for easy operation of the various clergy. Key points of the Architecture now are lit and complement the rest of the church including the mural, which now shimmers. Issues of reflecting light into the Plasma screen was considered and present far less of a problem than did the pendants. AGI32 was crucial in getting the project across the line as it enabled the clergy to visualize the look and impact of the proposed lighting system.
Click here to see the St. James Church Walkthrough movie.
Kyle J Joustra
M.I.E.S.
Technical Lighting Engineer
Versalux Pty Ltd
Website: http://www.versalux.com.au


PS - For those of you interested in Pipe Organs, please see the history of the unique piece at St. James, Glen Iris. http://sites.google.com/a/sj.org.au/st-james-anglican-church-glen-iris/st-james-pipe-organ