AGi32 version 17 – Enhancements
Viewpoints, Automated Page Builder Output and the road to Climate-Based Daylight Modeling! Plus: Dynamic luminaire aiming from the keyboard, Find Points by Value command, Instabase Audit, Isoline Legend Schedule and an enhanced Luminaire Swap command.

What is a Viewpoint? In AGi32 version 17 you can now capture any zoomed view in Model mode and save it as a Viewpoint.

Viewpoints can be recalled at any time and referenced easily in Page Builder. Imagine a floor with multiple offices. Zoom into office #1 and capture a Viewpoint. Likewise, do so for each successive office. You can easily return to that view by just selecting the viewpoint. Then in Page Builder, you can reference your viewpoints in your Viewports to get a separate view of each office. This is the feature that makes Page Builder easy! No more resetting views!

This is a dream for new users and anyone in a hurry to generate comprehensive output with a few clicks. Now when you access the Page Builder tab you will have an option to go automatic with the output creation. Automatic mode will summarize all of your project information in the appropriate schedules, then grab all of your Viewpoints (see above), and place them in an automated report. Bingo! Just print to PDF. It has never been so easy!

AGi32 version 17 paves the way to perform climate-based, annual daylight simulations using our new application titled Licaso. Prepare your AGi32 project for daylighting in the usual way, and then select the Run Annual Simulation from the Daylight menu. Your environment is exported and automatically opened in Licaso, where you can process the simulation separately from your AGi32 model. Continue working on other things in AGi32 if desired. See our page on Climate-Based Daylight Modeling.

Have you ever had the need to adjust luminaire Tilt, Roll or Spin angles while placing luminaires in your project? Now you can! By using the Alt function on your keyboard in combination with the arrow keys, you can adjust these angles while you are actually locating the luminaires. Alt+Up/Down increments/decrements Tilt by 1 degree; Alt+Left/Right increments/decrements Roll by 1 degree; Shift+Alt+Left/Right increments/decrements Spin by 1 degree. In addition, Alt+0 (zero), resets Tilt, Roll and Spin to zero.

It is not unusual to have thousands of calculated values in an AGi32 model. You might look at the statistical summary and wonder, where is that low value?! Now you can use the new Find Calculated Value(s) command from the toolbar to locate any point or range of points.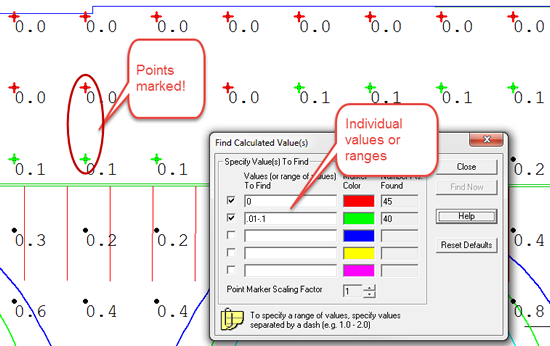 The Photometric Instabase is a tremendous collection of manufacturers' current photometric data. As manufacturers' products evolve, they are often retested photometrically and their performance changes. Sometimes in a small way, other times by a large magnitude. We have implemented an auditing feature in the luminaire Define dialog that will search the Instabase for your previously defined IES files (by filename). When a match is found, the audit dialog will allow you to compare the already defined with the newly found Instabase version of the file. You can then elect to keep the existing, or replace with the Instabase file. This is a great way to ensure you are using the most current data!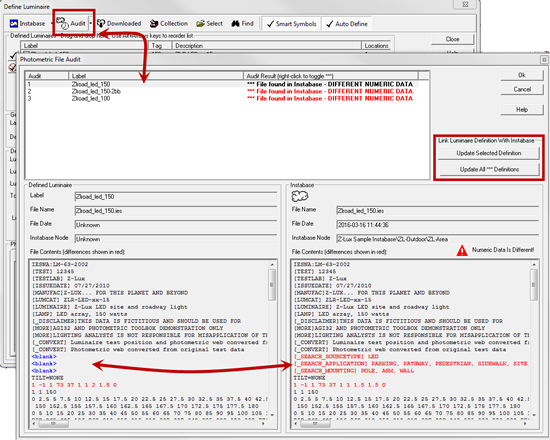 Users have asked for a "key" or legend for the isolines used in their projects. Ask no more! You can now select the Isoline Legend as a schedule type in the Schedule Manager. The schedule is simple, showing units, colors and isoline values.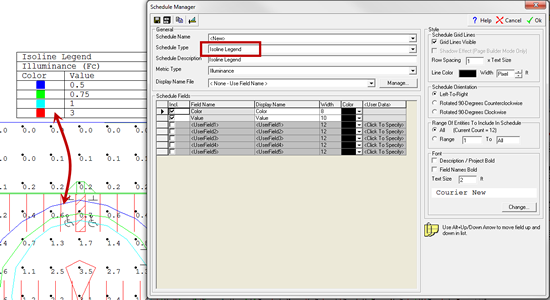 We have added a new schedule to provide a summary of reflectance and color for every room surface. You can also include a number of other optional properties if desired. This schedule can get quite long for multiple polygon rooms!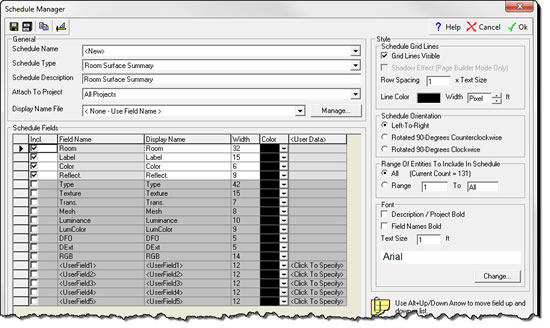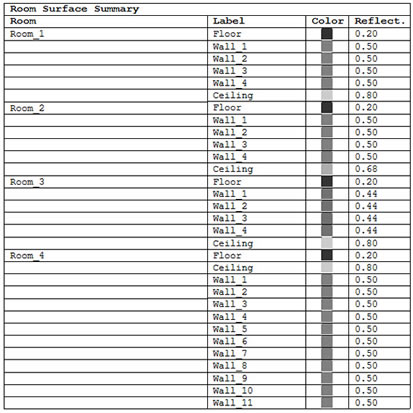 AGi32's render mode will now anti-alias all images that are captured to Page Builder or are saved to an image format (JPG). Anti-aliasing must be enabled of course. This can make a huge difference in the image quality. See the difference below!
Anti-aliasing off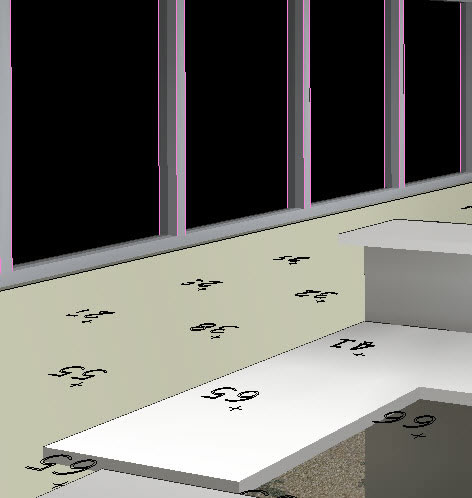 Anti-aliasing on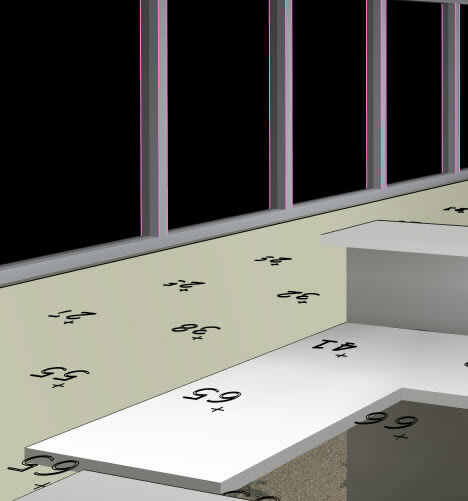 When you select a Label from the Luminaire Toolkit, the pop-up shown below will automatically appear, where you can click on the luminaire Label you are interested in (same number of clicks as before). Advantages are: now you can see entire Labels (long Label names), Tags and Descriptions, as the dialog auto-sizes columns; and the number of luminaire locations is shown for each type. We have found this to be a really nice workflow enhancement!


Several improvements have been made to the Luminaire Swap command dialog: added the number of locations placed in the environment; all columns auto-resize to fit contents; and you can now sort by column (ascending/descending). The sort settings are shared with the new Select Luminaire popup dialog described in the "Enhanced Toolkit" above. The dialog is also now resizable.